Unfortunately, up to 30 percent of your hot and cold air escapes through cracks in your ductwork. To prevent this from happening, it is possible to take advantage of aeroseal duct sealing. This procedure brings several benefits to your home.
Heightened Efficiency
 When there are leaks in your duct system, air seeps into your attic and crawlspace. These areas are empty, which wastes your money on utility costs. When your ducts are sealed, your heatin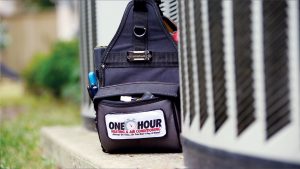 g and cooling system becomes more efficient and only heats and cools where it should.
Heightened Air Quality
 When you are in your home, you are breathing everything floating around, including dust, dander, pollen, and other pollutants. When these items enter your ductwork, the problem becomes worse. Aeroseal duct sealing keeps these things from getting inside your system. Therefore, pollutants are not circulating your space. Although this may not stop all of your air quality issues, it may have a positive effect.
Heightened Home Comfort
 During a hot day in South Carolina, you want to make sure that your home keeps you cool. The same goes for cool days when you want a warm house. No matter the temperature outside, you want to remain comfortable inside. When you have leaks in your ducts, your cooled or heated air may not be distributed the way it should. However, aeroseal duct sealing stops the problem by keeping air from escaping. Therefore, hot or cold air will be delivered to the rooms that need it.
Heightened Home Safety
 Poor inside air quality puts you and your family at risk. If you or your loved ones have allergies or asthma, dust and dander can aggravate the problems. If your home has mold, spores may spread and cause extreme damage. When ducts are correctly sealed, the safety of your home improves.
Decreased Noise
 When there are small holes or gaps inside of your ducts, rattling or whistling sounds may occur. This isn't very pleasant. As the cracks are filled, your system will work without these disturbing noises. You will sleep better and have a quieter house during the day.
Aeroseal Technology
 When you are worried about the ductwork in your home, you want to make sure that it is working correctly. You want to use the latest technology to keep your heating and cooling system working efficiently. Aeroseal duct sealing is the newest and most advanced method. This type of sealing creates virtually airtight ducts. Thanks to the tiny polymer beads injected into your ducts, more than 90 percent of your leaks are filled. This patented process is guaranteed for 10 years, which means that you enjoy peace of mind for a long time. The process is fast and easy.
 At One Hour Heating and Cooling, we perform aeroseal duct sealing and understand the benefits that it brings to your home. It fills small tears or holes that are generally difficult to detect. For more information, call us at (843) 448-6867.