We're EXPERTS in Air Conditioning Repair for old A/C units
Because small A/C problems grow up to be big A/C problems.
I want to book a repair
If this is an emergency air conditioning repair click here to get help right now.
We're always on time. If we miss our narrow appointment window for any reason, you won't pay a DIME for your A/C repair.
We conduct a thorough investigation of your entire system.
We identify the problem and present you with ALL your options (including the exact cost of each) that will solve your problem.
You choose the best option for your family, and your budget.
You never pay more than the upfront price we agreed to before the work started.
You can see all of our crazy-good guarantees here.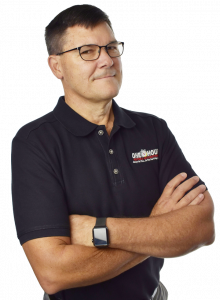 "regular maintenance is the ounce of rejuvenating prevention that's worth a pound of repair cure."
– Marty
Did you know?
Your A/C unit is just your Heat Pump running backward? The same Freon that cools you in summer, warms you in winter! If you've got a refrigerant leak, BOTH systems lose efficiency and are damaged. So when we conduct our A/C diagnosis, we are checking your heating system as well!
NOTE: Our $154 A/C Rejuvenation makes your system live a longer, happier life (and our Comfort Club Members get regularly sscheduled maintenance each year at no extra charge.)
---
Give us a call, or fill out the form below, to…
Schedule YOUR Repair Appointment
We Value Your Privacy!