When the hot summer weather makes your home feel unbearable, it's necessary to have the convenience of a home air conditioning system. This will keep you and your family comfortable throughout the long summer days. If you're still dealing with window air conditioning units, it's time for Johns Island AC services.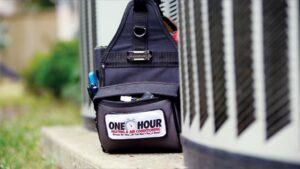 Johns Island AC Services
 One Hour Magic has you covered with the latest air conditioning technology options. We can install a brand-new air conditioning system if you're constructing a new home. Or, if your existing AC system isn't cutting it anymore, our HVAC services can take care of replacing it with a better and more energy-efficient cooling option.
AC Maintenance
 As a homeowner, it's crucial to realize that your air conditioning system needs to be serviced annually. Our professional technicians are always available to prep your air conditioning system for the upcoming summer season. Johns Island HVAC services will ensure that all of your AC system's parts are working correctly, change your air filter, and alert you of any foreseeable problems. Regular maintenance is a great way to ensure that your system is working correctly and significantly reduce your risk of experiencing an unexpected breakdown.
AC Repair
 One instance that all homeowners dread has their air conditioning systems malfunction in the middle of a hot summer day. Fortunately, One Hour Magic will respond quickly, identify and explain the problem thoroughly, and provide fast and reliable repairs. We know that your family's comfort is on the line when you call for  AC repairs.
 Johns Island AC services are here for all of your cooling needs. Whether you're looking for an upgrade, preventative maintenance, or emergency repairs, we're just one call away!