Located just a short drive away from Charleston, SC, Daniel Island offers a calm, beautiful respite from the hustle and bustle of city life. The island's long, hot and humid summers mean you'll need Daniel Island AC services to maintain indoor comfort. Our skilled, licensed, and certified technicians offer reliable Daniel Island AC services that you can count on throughout the year's warm months.
Daniel Island AC & Heating Services
Signs You Need AC Services
You'll likely start using your air conditioning system by March, and the cooling season extends through October. This heavy workload often leads to stress and extra wear and tear on your cooling system. Look out for these signs that you need prompt air conditioning maintenance or repairs:
System alert on your smart thermostat

Vents blowing warm air

Constant cycling of the air conditioner

Leaking water from the indoor unit

Frozen coils

Unusual or loud sounds during a cooling cycle

Unusual odors during a cooling cycle

Poor temperature or humidity control
Types of Daniel Island AC Services We Offer
We offer air conditioner maintenance, repair, and replacement in Daniel Island. We know that air conditioner problems can happen any time of the day or night, so our technicians offer same-day emergency repair services for urgent situations. Our preventive maintenance services ensure that your air conditioner operates as efficiently as possible. Routine maintenance also prevents many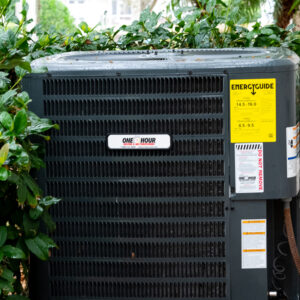 air conditioner problems.
When to Schedule Preventive AC Services
We recommend scheduling an annual air conditioner tune-up each spring. This gives us time to inspect and test the system before the season's first heat wave. If any parts require repair or replacement, our technicians can take care of them for you in advance of summer's heat and humidity. However, it's never too late to schedule air conditioner maintenance. An annual tune-up improves air conditioner efficiency, lowers cooling costs, and extends the cooling system's lifespan. Keeping up with maintenance for your air conditioner could also prevent disruption of your comfort later in the summertime.
Benefits of Choosing Our Company
Our technicians treat you and your Daniel Island property with respect. Our well-stocked fleet of service vehicles contains all the tools, equipment, and parts to complete most air conditioner repairs. We provide written estimates and answer all questions about repairs. Each team member operates with integrity, and we won't try to sell you products or services you don't need. You can always count on us for accurate, precise, and affordable AC services.
Our technicians arrive on time, provide you with upfront pricing and get the work done right the first time. We're committed to 100% customer satisfaction for all of our Daniel Island AC services. To learn more about the importance of annual air conditioner maintenance or to schedule repairs or install a new air conditioner for your home in Daniel Island, contact us today.