Heating and air conditioning systems not only provide Ash residents comfort throughout the year but can often become essential during the hottest of days and coldest of nights. It is important that these systems keep working great so you can rely on ac services when you need them the most. The best way to ensure well-functioning heating and air appliances is by having them regularly inspected by a One Hour Heating and Air specialist.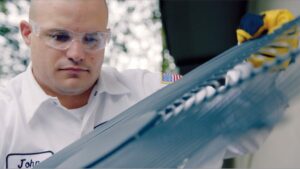 When your systems aren't working the way you would like, our trained technicians can help repair the malfunction and get your systems back up and running again. When it is time to replace your units, our experts can explain to you the best options for your home and your specific needs. Learn more about our ac services below.
AC Services

Air conditioners can provide a home with a suitable environment for surviving the harsh North Carolina summers. When an air conditioner isn't performing to its fullest potential or not performing at all, you need the experts at One Hour to help get your home back to comfortable temperatures with our ac services. 
AC Services System Rejuvenation
The best way to keep your air conditioning system running effectively and efficiently all summer long is to schedule a yearly Complete AC System Rejuvenation with One Hour. During the rejuvenation, a skilled technician will thoroughly clean the coils, inspect and lubricate internal parts, install a fresh pleated air filter, install new batteries in the thermostat, and recalibrate the whole system to ensure it is working to the best of its ability. Having an annual checkup on your air conditioning can help prevent multiple repairs or breakdowns in the middle of the season and help your unit last for as long as possible.
AC Repair
Problems with an air conditioner can be difficult to pinpoint without a proper assessment. The experts at One Hour will fully inspect your unit to determine the root cause of the problem and present to you different options for fixing it. If your unit is nearing the end of its lifespan, replacement may make more financial sense depending on the issue. Repair air conditioning & heating system with One Hour for excellent service, knowledgeable expertise, and quick results every time.
AC Replacement
When replacement becomes necessary for your air conditioner, One Hour technicians can remove your old unit and expertly install the new one fast so you can get back to a cooler home in no time. No matter what type of system you have, whether you have a classic HVAC or a mini-split AC, our technicians can replace with a similar system or completely upgrade your system to one better suited to your needs. Contact us about your options today.
Heating
On frigid winter nights, you rely on your heating system to provide you with comfort and protection. When your system is down, not only is it uncomfortable but it can also be downright dangerous. Don't get stuck in a cold house overnight. Call One Hour Heating and Air Conditioning for 24/7 emergency repair.
Heating Revitalization
The best way to prevent freezing temperatures in your home is to schedule a Complete Heating System Revivalization every year with One Hour. Not only do we perform basic tune-up maintenance on your system, but we also check the thermostat, test the smoke and CO detectors, clean the dryer vent, and recalibrate your entire system for optimal functionality. These maintenance checks will help your system run more efficiently from year to year, save you money on your heating costs, and extend the lifespan of your unit. 
Heating Repair
Sometimes you can't wait until the next day for a repair, and that's okay. Our trained professionals are standing by 24/7 to help you with your emergency repair needs today. For a full system investigation and range of repair options to fit your needs and budget, call us now. 
Heating Replacement
New heating and AC system installations are one of our specialties. If your unit is nearing the end of its life or repairs are costing you more than the unit is worth, it may be time to upgrade to a newer model. Our experts can help you find the right replacement for your home fast so you can enjoy a nice warm home this winter. 
Ducts and Air Quality
Do you smell a musty odor coming from your vents when you turn on your air conditioner? Is your home not getting cool enough no matter how long your AC is running? If so, you may need a duct cleaning. Ducts can harbor allergens, mold spores, and bacteria, which can contribute to poor indoor air quality and bad smells. 
After cleaning your ducts, follow it up with a complete duct sealing for higher efficiency and lower energy bills. An aeroseal duct sealing will seal even the smallest of holes in your ductwork to help prevent heating and cooling loss while your system is running. This helps heat and cool your home faster, better, and saves you money in the long run. 
Why Choose Us for AC Services?
We aren't your typical HVAC company. We take pride in choosing only the best methods when it comes to servicing your systems. Old, outdated, and ineffective methods don't cut it for us, and it shouldn't cut it for you either. Whether you need an emergency repair or routine maintenance, you can rely on our trained technicians to expertly handle the job.
If you are happy with the results, you can join our Comfort Club and enjoy an abundance of benefits year-round. Be first in line to receive service, even in emergencies. Get discounts on repairs and installations. Automatically qualify for the 18 SEER system for a 14 SEER price deal when you upgrade your system. Save money on your heating and air service needs by joining today.
When it comes to heating and ac services, One Hour is your go-to company for thorough work and fast service. Our technicians are standing by to help you with your maintenance, repair, or replacement needs. Contact us for a quote or to set up a service appointment today. 
Ash AC Services