If it's an air conditioner or a heater that needs repair, then YES! We FIX It.
After-hours emergency? don't worry!
We've got live operators
ready to schedule an
on-call
tech
for 24/7 Emergency Service.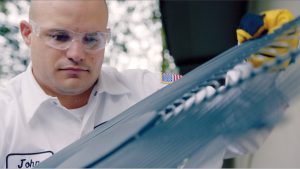 Any type of repair. Any type of unit. Any type of problem. No matter who installed it; if something's wrong with your heating or cooling system, simply contact us using any method on this page you prefer, and here's what will happen:
We are going to arrive on time. If we miss our narrow appointment window for ANY reason, you won't pay a dime for your cooling or heating repair.
Our technician will diagnose your issue, and conduct a thorough investigation of your entire system for $99.
We identify and show you the problem and present you with ALL your options (including the exact cost of each) that will fix and/or solve your problem.
You choose the best option for your family and your budget.
We fix the problem according to your preference.
You pay only the price you agreed to up front.
And we provide heating and cooling repair till 10pm, so you don't have to take off work to get this done!
Because we believe we should be available when it's most convenient for you, not the other way around.
For a heating repair experience or an air conditioning repair experience unlike any other, request your appointment below, and PREPARE TO BE AMAZED.
Give us a call, or click the button below, to…
Book Appointment Now