West Ashley Heating and Air Conditioning want to be your premier source for air conditioning work. Leave any projects, large or small, to our talented team, and you'll be able to live comfortably during the hot and muggy summers here. We pride ourselves on our quick response times, especially regarding emergencies, flexible scheduling, and reasonable rates. Let us explain what our primary West Ashley AC services are below.
Repairs for All AC Makes and Models
We don't limit our AC services to certain major brands but rather welcome all brands and all types of air conditioners, both ducted and ductless. Our technicians will accurately diagnose what's wrong with your system and provide the right solution for a fair price. Committed to honesty, we never recommend more AC repairs than are necessary; if all you need is a coil cleaning, we'll say so. On the other hand, if you need a major component replaced, we may recommend a system replacement instead, depending on how old and worn your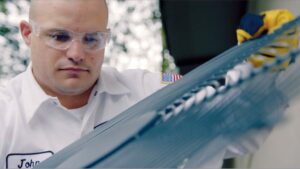 AC is.
High-Quality West Ashley AC Services

As part of our AC services, our company carries a wide selection of brand-new air conditioners. You won't be left on your own when the time comes to choose one. Our technicians will consider important factors like your home's size and rate of heat loss before fitting you with a system.
Request AC Maintenance Every Spring
Maintenance is a must for any comfort unit, which is it forms part of our West Ashley AC services. Our technicians will visually inspect your system, clean the interior components, change the air filter, calibrate the thermostat, tighten loose wiring, check for leaks, etc. A well-maintained system runs more efficiently and lasts longer.
 Call us today for more about our West Ashley AC services.