When the summer sun starts to heat your home, your air conditioning system works to keep your home comfortable for your whole family. Surfside AC services ensure that your system stays in excellent working condition throughout the long summer months. Surfside AC services include AC replacement and installation, repairs, and maintenance services.
AC Replacement and Installation Services
Surfside AC services can handle your AC upgrade and new installation needs. We offer energy-efficient products with the newest market technology. If you're looking to upgrade your old air conditioning system, you'll likely be blown away at how much you'll be able to save on your energy bill with more modern AC technology.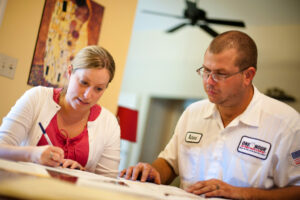 AC Repair Services
Unfortunately, home air conditioning systems do break down from time to time. Having Surfside AC services on speed dial can help to ensure that your air conditioning system receives fast repair service. Our highly trained service technicians will evaluate your air conditioning system, thoroughly explain the issue that it's having to you, and repair it to get back to enjoying all the comforts that come along with home air conditioning.
AC Preventative Maintenance

Your air conditioning system isn't a set it and forget it. Instead, it requires annual maintenance to ensure that it lasts. Many AC manufacturers require your system to undergo professional preventative maintenance services each year to keep your system's warranty active. Our AC services can help ensure that your system is working great and that it maintains its warranty coverage. Annual AC maintenance can help drastically reduce your risk of experiencing a breakdown in the summertime.
 Surfside AC services have got your home covered this summer season. Give us a call today to take advantage of our high-quality AC services.