Keeping You Comfortable
At One Hour Heating and Air Conditioning, we're proud to offer reliable Sunset Beach AC services. Our air conditioning maintenance, repair and replacement in Sunset Beach, SC, and the surrounding area improves your home's comfort. Our certified technicians service all makes and models of air conditioning systems. You can count on us to arrive on time, treat you and your property with respect and provide you with accurate information. Our goal is to keep your home comfortable throughout the summer season.
With eight guarantees and a team of some of the best people, we'll make sure you stay comfortable year round with our HVAC services.
Heating and Air Conditioning Repair
Maintenance
New HVAC Systems
Air Quality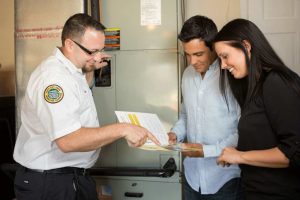 Air Conditioning Maintenance
Regular air conditioning maintenance ensures that your cooling system will keep your home comfortable all summer long. We recommend a springtime tune-up for your air conditioner. During this preventive maintenance visit, our technicians clean and lubricate all of the moving parts. They also clean the coils and condensate drain. Finally, they replace the filter. Keeping up with annual air conditioning maintenance visits lowers the risk of an air conditioner malfunction by 85%. A well-maintained air conditioner also costs less to operate. You could save 15% or more on each month's electricity bills by scheduling an air conditioning maintenance visit this spring.
Air Conditioning Repairs
Nobody wants to wake up or come home to a sweltering home caused by a broken air conditioning system. Our professional technicians arrive in fully-stocked vehicles with a wide selection of replacement parts for broken air conditioners. Our rapid response means that you won't have to wait long for comfort to be restored to your home. When our technicians arrive, the get started troubleshooting the problem. Once the issue is identified, they explain it to you and put it in writing. You'll get a written repair estimate. If you agree, our technicians will get started fixing your cooling system right away.
Air Conditioning Replacement
A typical air conditioner's lifespan is about 15 years. After this amount of time, you'll notice that its efficiency drops. Your home's temperature may fluctuate. The humidity could build up, and your electricity costs will also increase. New air conditioning systems offer seasonal energy efficiency ratio (SEER) ratings of 14 or higher. They also offer compatibility with smart thermostats. They operate more quietly, and they use environmentally friendly refrigerants. If your air conditioner needs a major repair and it's close to its typical lifespan, a replacement is also a good idea. You may also need an air conditioning replacement if you're adding onto your home or if the current system isn't effective at maintaining indoor comfort.
Reasons to Choose Us for Sunset Beach AC services
We guarantee all of our air conditioning services. When you're in need of an air conditioner repair, you can rely on us for honest information about whether it's wise to repair or replace your air conditioning system. All of our air conditioning services are performed by licensed, trained and certified HVAC technicians. Our convenient appointment times make it easy to get the maintenance, repair or replacement you need. For more information about our air conditioning services, contact us today.