During the summer months, you want to be able to turn on your air conditioning unit so that you can comfortably be in your home. However, some issues can arise that result in everything from warm air blowing from the vents to the unit running all the time. This is when you should contact North Myrtle Beach AC services to get your home cool again. 
North Myrtle Beach AC Services
If your air conditioning unit doesn't come on, it could be because the thermostat doesn't work correctly or the circuit breaker doesn't work. Someone from One Hour Magic can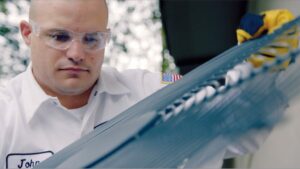 examine these components, replace the thermostat batteries if needed, and look at other electrical issues. 
No Cold Air
 A common reason you might want to contact us is that you don't feel any cold air coming from the system. This could be due to a dirty filter or vents that are blocked. 
Odd Noises
When you turn on your air conditioner, it should be quiet for the most part. If you hear odd noises, such as hissing or screeching, a call to a company that provides North Myrtle Beach AC services might be in order. You could hear odd noises due to refrigerant leaks, relay issues, or issues with the fan motor. 
Breakers
Pay attention to the power inside your home. If electrical components turn off when the air is on, you should consider contacting One Hour Magic, as this could be due to the motor or the unit itself overheating and tripping the breaker. 
Excess Moisture
If you notice a lot of excess water around the base of the unit, then it could be due to a blockage in the lines. Contact One Hour Magic to have someone clean the lines so that the electrical components in the unit aren't damaged.