The magically modern Mini-Split A/C system:
a ductless wonder…
Whether you're building a new home or restoring an existing Fair Bluff property, installing adequate air conditioning is a pressing concern. In recent years, many Fair Bluff residents have transitioned to mini-split HVAC systems to meet their AC needs. Before you make the switch to a mini-split, it's important to learn a little bit about them.
Your Garage, Workshop, Man Cave or She Shed can be just as comfortable as the rest of your home, with an ease and cost that will SHOCK you.
Installation takes less than a day
Zero duct work
Super-efficient, tiny footprint
$50 p/mo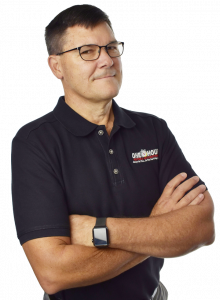 I'd Like a Free Estimate
COMPACT. AFFORDABLE. EFFICIENT. EFFECTIVE.
For any room up to 1,600 square feet a mini split achieves super-efficiency ratings up to 33 SEER! You will hardly notice any increase in heating and cooling costs.
Let us give you our Free Evaluation and Estimate!
We'll come measure your area
We then perform a load calculation to determine the correct size system for the space
We work with you to determine where you want to put the mini split and external system, and configure it accordingly
Book My Free Estimate
Mini splits are cool! You can keep pets in the garage, they'll be as cozy as YOU are this winter!
For as little as $50/mo you can have one in your garage or your special place.
12 month no interest/no payment with approved credit.
Call One Hour for YOUR Free estimate and evaluation
Mini split system – FREE estimate, 33 SEER rated mini split! as little as $50/mo (12 mo, no interest)
What Is a Mini-Split HVAC System?
A mini-split is an HVAC solution that allows property owners to control interior temperatures without having to install traditional ducts. While mini-splits feature interior evaporators and exterior condensers like any HVAC setup, they boast fewer components than central AC systems. The flexible nature of mini-splits allow them to deliver superior performance in a variety of scenarios.
A Few Key Benefits of Mini-Splits
One of the main selling points of mini-split AC systems is their energy efficiency. Mini-splits can slash HVAC-related utility bills in half while delivering the same performance as traditional AC systems. Furthermore, they can be installed in a very short period of time. Lastly, mini-splits can be deployed in spaces where ducts are out of the question.
Common Types of Mini-Split Hardware
There are essentially two kinds of mini-splits: those that cool air and those that double as heat pumps. As you can imagine, an exterior mini-split condenser that both cools and heats will be more expensive. The interior evaporators or "heads" that actually deliver or remove heat come in wall, floor and ceiling cassette formats.
Heating and Cooling Capacities
The cooling or heating power of a typical mini-split AC system is rated in Britih Thermal Units or BTUs. As a point of reference, 1 ton worth of cooling power in a traditional AC system is equal to 12,000 BTUs. If you want to cool a single room, 6,000 BTUs or so should do the trick.
Primary Factors That Impact Mini-Split AC System Costs
The number of evaporator heads that you'll need to install will be the most important determinant of the final price for a mini-split system. The distance from each evaporator head to the outdoor condenser unit is another major consideration. Additional components like condensate drain line pumps will also kick up the final sticker price.
Price Ranges for Mini-Split Installations
Generally speaking, a mini-split AC system designed to cool a single room or collection of rooms will cost anywhere from $3,500 to $6,000. If you want to provide AC to two zones, the cost can run upwards of $8,000 or more. A whole-house mini-split system that both heats and cools will probably start around $9,000.
Make Mini-Split Magic Happen With One Hour Heating & Air
If you want to take your AC to the next level with a mini-split, One Hour is the team to call. We've been installing mini-splits and HVAC systems of all kinds from Fair Bluff to Wilmington since 2013. Give us a ring today for a consultation on your next mini-split installation and experience the One Hour difference for yourself.