Our office address: 1690 Savannah Hwy, Charleston, SC 29407
Phone: (843) 572-1649
Being comfortable in one's own home should be a given. Sadly, some individuals in South Carolina live in a house that is either too hot or too cold because their HVAC system isn't functioning properly. Don't live in misery any longer, as One Hour Magic, a Charleston HVAC service provider, can be of help. We offer a wide range of services designed to meet the needs of homeowners. This includes a Complete AC System Revivalization, installation of a new unit when required, as well as Duct Cleaning. Individuals may also choose to join our Comfort Club to receive additional benefits. Continue reading to learn more about how we can help you with air conditioning services in Charleston, SC. 
Charleston AC Services
AC and Heating Repairs
Regardless of what type of repair is needed, we are here to be of assistance in any way we can. Customers know they can count on us to do the job right. The technician investigates the entire heating and cooling systems and diagnoses the issue for one low price. 
Once it has been determined what is causing the system to malfunction, the technician explains the issue to you and offers options to Repair Air Conditioning & Heating System units. However, you are the one who determines which solution is selected. 
It's your home and your unit and we remember this at all times. The customer's preference is always the top priority. In addition, customers only pay the price they agreed to upfront. There is no need to worry about hidden charges once the work is complete. 
AC System Revivalization
Maintenance is essential to ensure the proper operation of an air conditioning unit. Nevertheless, some providers cut corners and only do the bare essentials to repair units. As a result, the customer ends up spending more on repairs in the future as certain tasks have been neglected. 
When our technician visits the home, he does an in-depth examination of the system. All Charleston ac services recommended by the manufacturer will be carried out. This helps to extend the lifespan of the system while ensuring it is up and running when needed. 
Installation of a new unit
There will come a time when the homeowner discovers he or she needs to upgrade the existing system or replace it. Thanks to technological advances that have taken place over the past few years, new systems are more energy-efficient Charleston ac services. You might find your system remains functional but upgrading would lead to significant cost savings as a result. 
If the system is no longer repairable, a new New Heating and AC System is the solution. One Hour Magic works with the customer to find the right unit for the residence, as this depends on several factors. The key is to choose a system that will keep the home at a comfortable temperature without costing the owner more than is absolutely necessary.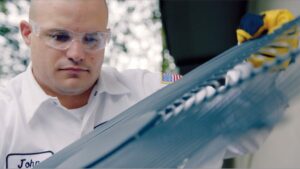 Choosing a new technology AC
One option to consider when the time comes to install a new unit or replace an existing one is a Mini-Split AC. This type of system functions as a conventional whole-house air conditioning unit but doesn't require the installation of ductwork. What are some of the advantages of choosing a system of this type?
The installation process is quick and easy, and property owner can have their unit up and running in less than a day. These units are very efficient and leave behind a very small footprint. Also, this unit offers up to 33 SEER, something every homeowner is sure to appreciate. 
Improving Air Quality with Charleston AC Services

Another thing to discuss when speaking to a heating and cooling repair specialist is the air quality in the home. The EPA reports building interiors are more polluted than the outdoor air today. As a result, people may find they are becoming sick simply as a result of living within their homes. 
Numerous steps can be taken to improve
Indoor Air Quality
. For example, cleaning the air within the home removes up to 97 percent of airborne particles and helps to eliminate unpleasant odors within the home. Cleaning the air also removes mold, bacteria, toxins, and more, so the occupants of the home are healthier. 
Cleaning the Ducts to Improve Air Quality
In the past, ductwork within the home would be cleaned using a roto brush or other similar tools. However, this process didn't truly solve the problem, as pollutants were simply redistributed. One Hour Magic uses high-tech equipment, safe cleaning agents, and advanced techniques during the duct cleaning process to get the ducts truly clean. The occupants of the home are exposed to fewer pollutants as a result. 
Eliminating Air Leaks
The same is true of commonly used duct sealing techniques. They don't benefit the homeowner but cost money to carry out. The system we use is more effective. 
One Hour Magic aerosols the ducts. Doing so helps to prevent air leaks that drive up energy bills. Furthermore, the Aeroseal Duct Sealing process can be used on all ducts, not only those that are physically accessible for air duct cleaning. 
Improved Heating
Consider a Complete Heating System Revivalization to ensure the home stays warm all winter without driving up your energy bills. Not only will this allow the air exiting the system to be warmer and stronger, but it also expands the lifespan of the system. This preventative step can save the homeowner a significant amount of money. 
Become a Member
Become a member of the Comfort Club and obtain numerous benefits. This includes free batteries for thermostats, guaranteed same-day appointments, a discount on diagnostic fees, and more. Members also get a free crud buster while watching their energy bills drop. Learn more today.
A Great System for an Affordable Price for Charleston AC Services

Comfort Club members receive an additional benefit. When a new system is needed, members receive an ultra-efficient system offering an 18 SEER system for a 14 SEER price. The system is very quiet and can be controlled by Wifi. Contact us today for any emergency HVAC services or to learn more and receive your free quote.
Explore the site to learn more about these offerings and what makes our company stand out in the crowd. If you have any questions, feel free to contact us if you have any emergency services. We want you to be satisfied and will go above and beyond what is necessary to ensure this is the case.