SAME PRICES 24/7, including holidays!
We can FIX ANY BRAND. Any type of system. Any type of problem. Not an emergency? You can still call us or contact us using this form. Waking up or returning to a sweltering house is a most unwelcome surprise. It's the last thing you want to deal with during the sizzling heat of summer. At One Hour Magic, we offer 24/7 emergency AC repair in Myrtle Beach, Charleston, Wilmington and Ocean Isle Beach, SC. We know that air conditioners can break down on a weekend, holiday or during the middle of the night. When you choose us for Burgaw emergency repair, you won't have to wait long for your comfort to be restored.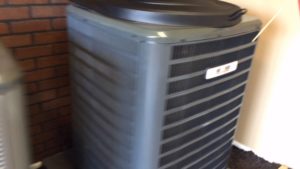 Dependable Emergency AC Repair Services
The long, hot summers mean that you'll depend on your air conditioning system for relief. An annual tune-up can prevent a lot of air conditioning problems. However, it's still possible for a part to suddenly fail or wear out. This is when you'll need us for an emergency AC repair. We answer our phones 24/7. As soon as you call us to report the issue, our technicians will be getting ready to fix it. We arrive at your home quickly, expertly troubleshoot the issue, explain it to you and provide a written repair estimate. When you choose us for air conditioning repairs, you benefit from our:
Licensed and certified technicians
60-minute arrival window
Competitive prices
100% satisfaction guarantee
Trust Our Emergency Air Conditioner Repair Services
We're known for our fast response to air conditioner problems. On a hot day, it won't take long for your home to be uncomfortable. Our goal is to restore comfort to your home as quickly as possible. Our precision repairs are always done right the first time. Each of our technicians has the skills and knowledge to discover the problem and quickly repair it. With our large fleet of service vehicles, we're able to stock most repair parts. If it's not in our service van, it's in our local warehouse. Almost every air conditioning repair is done in one visit to your home within hours of your call. Some common causes of malfunctioning air conditioners:
Dirty filters
Refrigerant leaks
Frozen coils
Overheated motor
Capacitor, sensor or electrical issues
Dependable Service Technicians
Each of our technicians is factory-trained and certified. We fix all makes and models of air conditioning systems. It doesn't matter if your 10-year-old air conditioner broke or if you have a newer air conditioning system that's malfunctioning. We'll find the issue and have your air conditioning system up and running again in no time. If you have any questions about the repair service, our technicians will always answer them. You'll get answers that are easy to understand, without any jargon. We're honest about what's wrong with your air conditioner, and we'll provide you with cost-effective solutions for the repair.
Benefits of Choosing Us for Emergency AC Repairs
Our friendly, professional technicians arrive on time. We clean up the work area after every AC repair. We guarantee our work. If you have an AC problem, help from One Hour Magic is just one call away.
NOTE: Our exact response time depends upon how many other customers are having an emergency at this very moment. We can generally get help rolling your way immediately, but our worst-case response scenario would be "within 24 hours."
Phone Numbers:
Because it's an emergency, we recommend you call us and we're at your door ASAP.
Ocean Isle Beach